]

After 23 years, Slixx Decals is still the leader in aftermarket model car decals. We continue to produce all fully licensed and approved premium quality model car decals. We provide you, the model car enthusiast, a selection of decals from both past and present years of car racing. We take pride in providing our customers fast and friendly service. Our online shopping cart makes your purchasing experience easier, faster, and safer than ever. Thank you so much for your loyalty and support.
Your friends,
Gene & Becky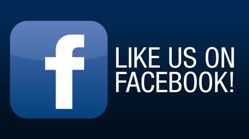 Please email

us photos of your model or slot cars using Slixx Decals, so we can add them to our modelers corner



Check out Grampa's Workshop
(click on your area of choice)
Magazines
Pictorials, Model Car Journals,
Model Car Science, Scale Auto Enthusiast


Books
UMI Winston & Nextel Cups, and many others

We are working on adding many more...
Scott from Futurattraction is offering the Fairmont bodies for the upoming decals.
Very high quality!
Order yours today at:
Futurattraction Scale Products

June releases
Bob Glidden's Ford Fairmont
(#1 car, white car with Blue Stripes)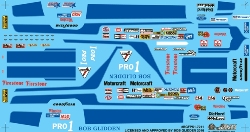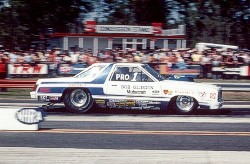 Bob Glidden's Ford Fairmont
(#2 car, white with Red & Blue Stripes)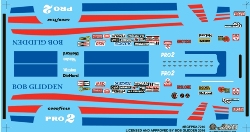 At the printer
coming soon...
Tom McEwen's English Leather Corvette F/C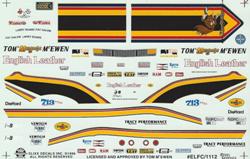 Mr. 5 & 50 Mopar Superstock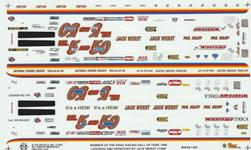 Miss Mighty Mopar S/S,
Cuda and Duster

Fast Eddie Shartman's
Hemi Dart AA/SS& '67 Cyclone F/C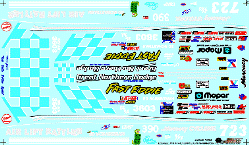 Big John Mazmanian's
Cuda F/C & Willy's


Now will include the markings
to build his "Football" Austin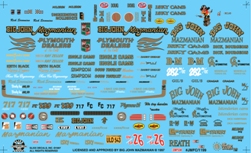 Dick Harrell's '66 Nova AWB &
'68 Copo Nova

Grumpy Jenkin's Pro Stock Camaro's
from the '70 &'80's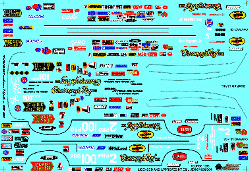 Hubert Platt's Cobra Jet Mustang S/S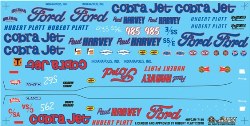 Dyno Don's Cobra Jet Mustang S/S

Jungle Jim's '67/'68 Nova Funny Cars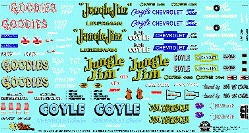 Ohio George Montgomery's
'33 Willy's Gasser
Now will allow you to build
SS or AWB '65 Plymouth

Decal in THE WORKS...
Roger Brogdon Camaro P/S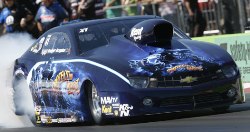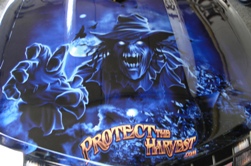 There are several decals that are almost gone (less than 20 left) and will be discontinued when sold out. Check out this link and see if there is anything you need to pick up before they are gone for good. Orders will be filled in the order received but we can't guarantee fulfillment. As always, nothing will be charged to your credit card until we verify stock and pull your order.
Check out the link below and place your orders today


other recent releases